Abuja, Nigeria – December 2, 2016 – Project PINK BLUE – Health & Psychological Trust Centre, a community-based cancer non-governmental organization in collaboration with Federal Ministry of Health (FMoH), Union for International Cancer Control (UICC), Pfizer, U.S. Embassy in Nigeria and National Hospital Abuja hosted a week-long training on Breast Cancer Navigation and Palliative Programme (BCNPP) for 42 nurses, breast cancer survivors and social workers from FCT, Kebbi State and Enugu State as from 28th Nov. – 2nd Dec., 2016, at Trauma Centre of National Hospital Abuja.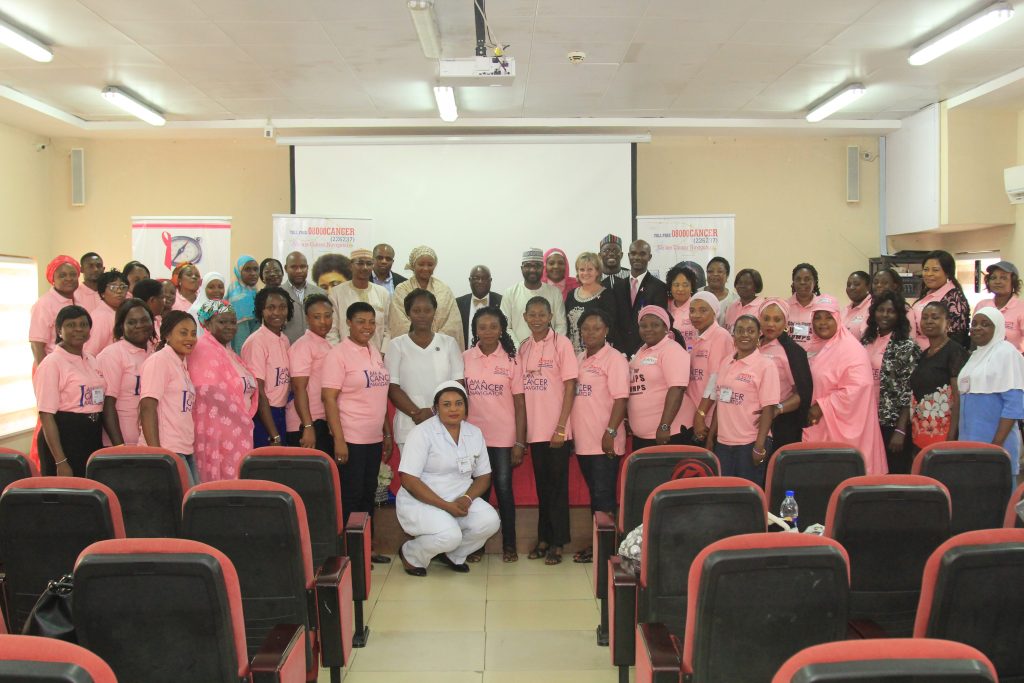 Breast Cancer Navigation and Palliative Programme (BCNPP) is a cancer care programme with two interventions: Firstly, the Training of nurses, breast cancer survivors and social workers to become professional Patient Navigators. Patient Navigators are professionals who are usually nurses, social workers or breast cancer survivors in oncology centres; they educate cancer patients and help them to eliminate barriers they face in accessing cancer care, they navigate cancer patients across the continuum of care – from diagnosis, treatment, post-treatment and survivorship. They also support and assist women battling with metastatic/advanced breast cancer with basic psychotherapy and palliative with the goal of alleviating their pains. Secondly, a toll free telephone centre was also launched with the telephone 08000CANCER (08000226237), with this telephone centre, the general public in Abuja can access information on cancer and be navigate to diagnostic centres close to them.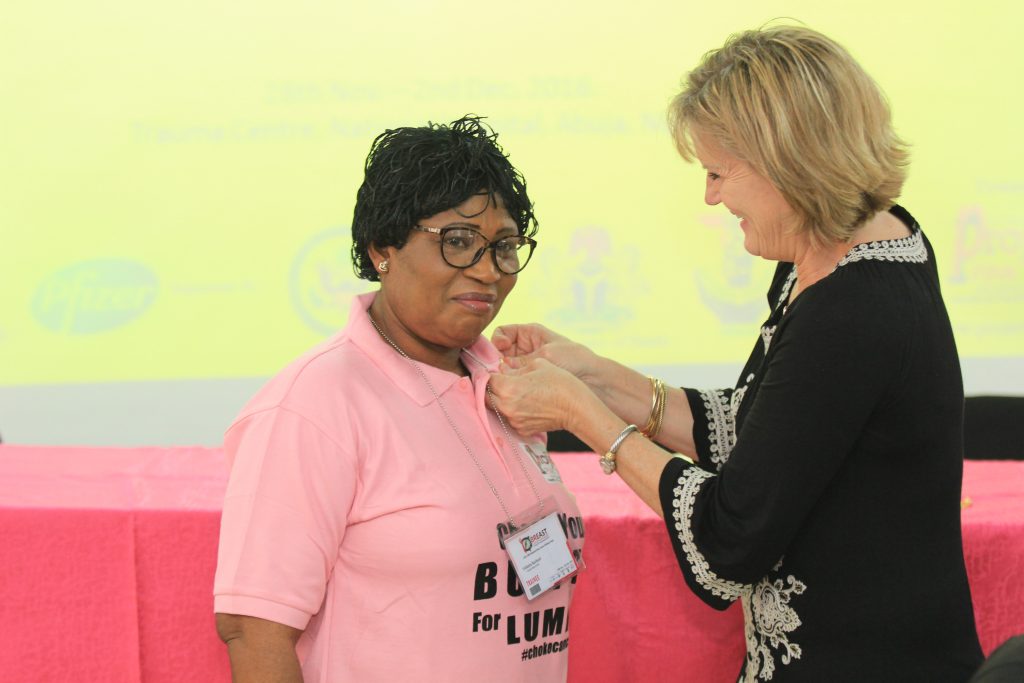 The patient navigation training was facilitated by Laurie Tauriainen, a patient navigator at Sarah Canon Research Institute, Dallas, Texas and Fulbright Specialist of the U.S. Department of State.
The programme is Nigeria's first patient navigation using toll free telephone, navigation map and patient navigators to help cancer patients and the general public to access cancer care in a timely manner.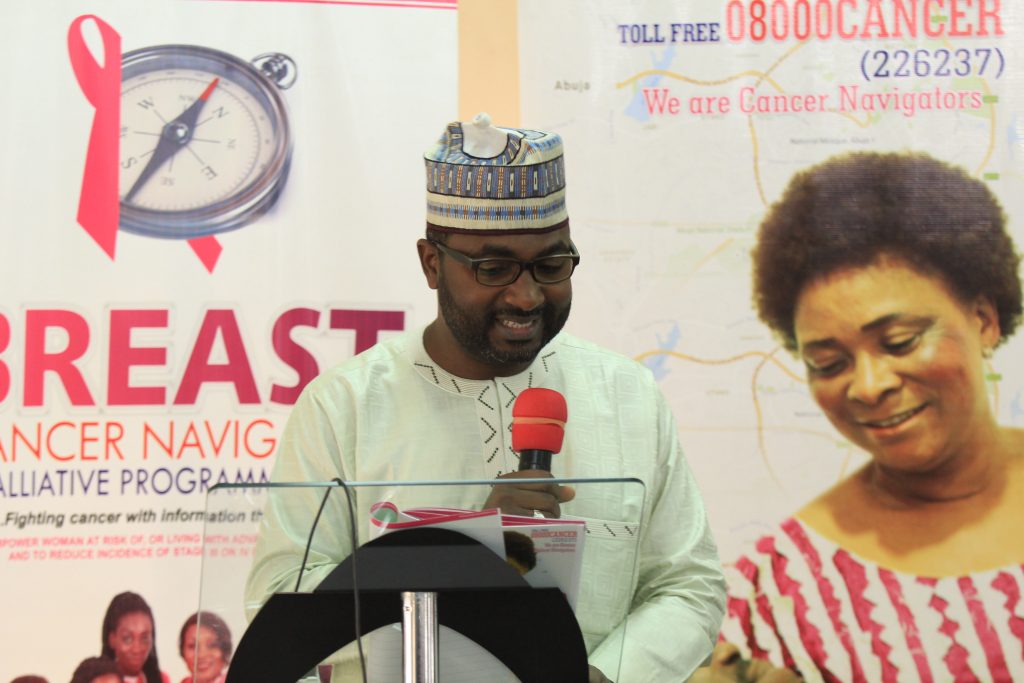 In Nigeria, over 70% of cancer patients present late stages (III & IV) with few patients having access to the limited treatment facilities. This is as a result of several barriers such as: financial barriers, communication and information barriers, medical system barriers, fear, distrust and emotional barriers. Dr. Harold P. Freeman founded Patient Navigation and several studies, including Harlem study in New York has proved that Patient Navigation programmes can help to eliminate these barriers to cancer care and improve survivorship.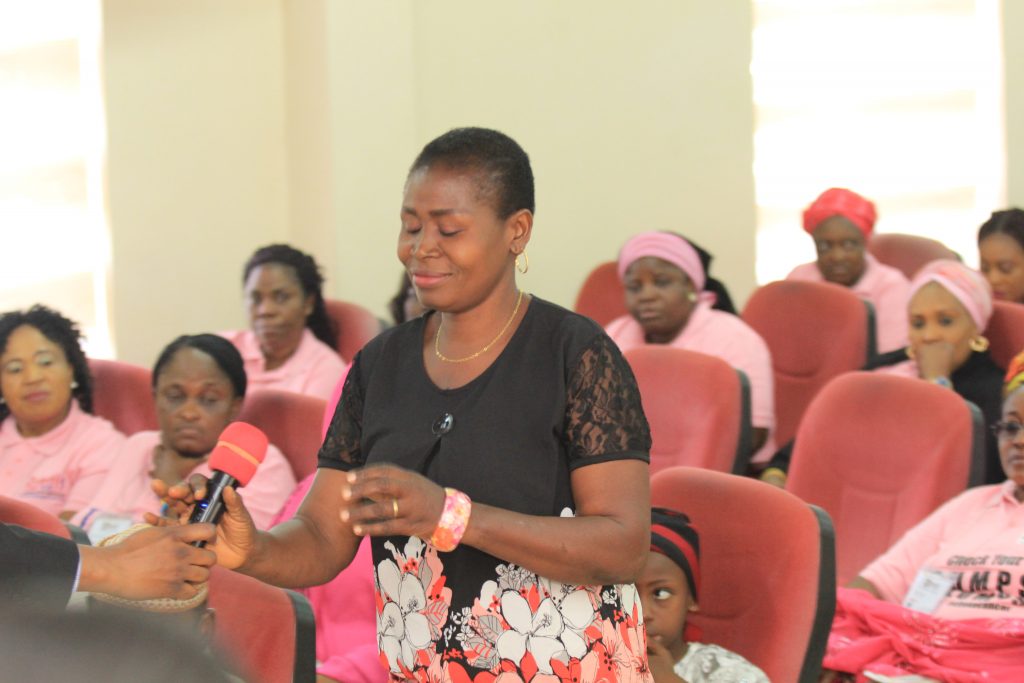 High profile Nigerians, cancer control advocates and legislators were present at the launch, including Dr. Zainab S. Bagudu, Wife of the Executive Governor of Kebbi State and Founder Medicaid Cancer Foundation; Hon. Muhammed Usman, Deputy Chair, House Committee on Healthcare services and sponsor of the bill for the establishment of National Agency on Cancer Control (NACC); Prof. F.A. Durosinmi-Etti, a renown radiation oncology professor and first Chief Medical Director of National Hospital Abuja and Dr. J.A.F. Momoh, Chief Medical Director of National Hospital Abuja represented by Dr. Z.M. Jawa. Other stakeholders present include representatives of the Honourable Minister of Health, FCT Hospital Management Board, Nigerian Cancer Society (NCS), and International Cancer Week Initiative.
"Patient Navigator was founded in the 1990s and its goal is to detect breast cancer in early stages, at this stage survival is high. Educate and empower cancer patients, while breaking the barriers they face in access to cancer care" said Laurie Tauriainen, Patient Navigator and Fulbright Specialist.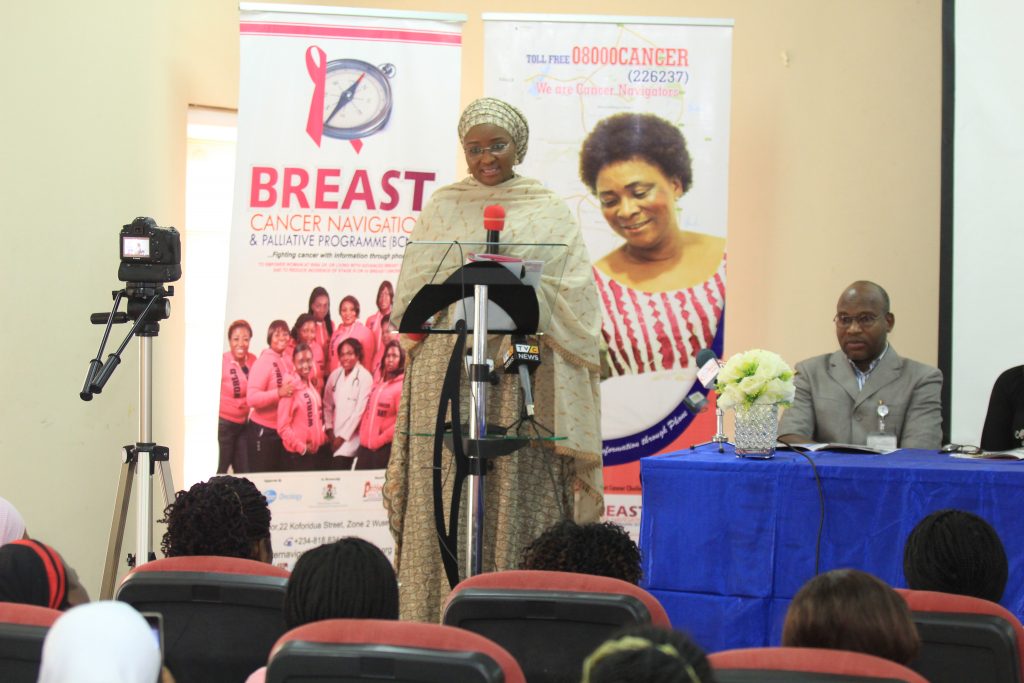 The wife of the Governor of Kebbi State, and founder Medicaid Cancer Foundation, Dr. Zainab S. Bagudu said "if there is a lot of awareness but cancer tests and treatment are not made affordable as HIV tests then the purpose of cancer awareness is defeated. Our government need to come in to help in cancer treatment".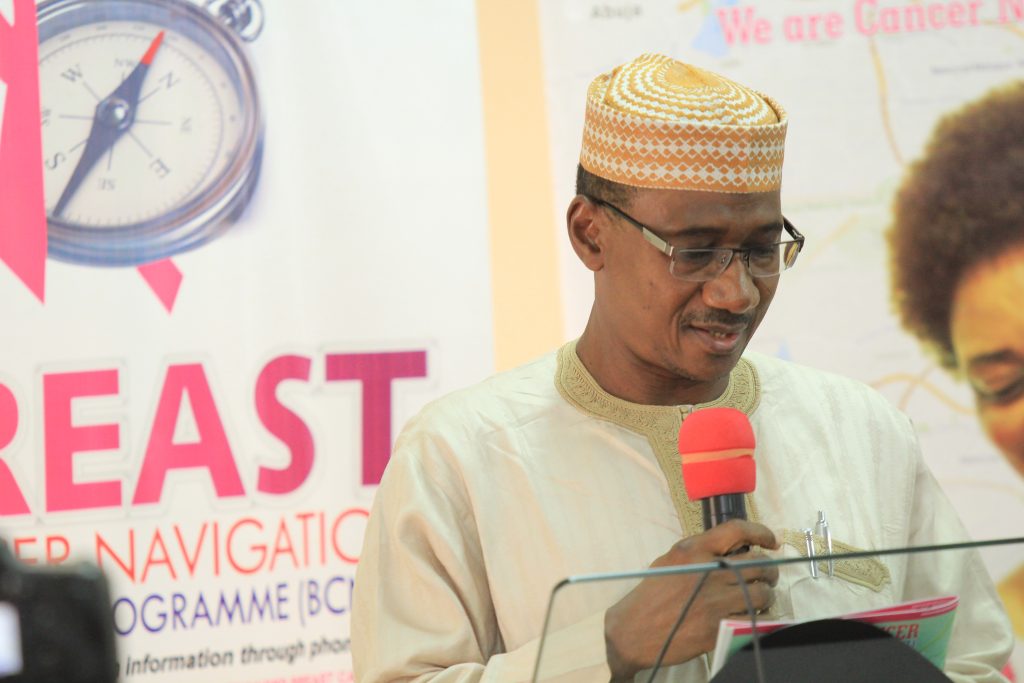 Hon. Muhammed Usman, a representative of Makarfi/Kudan constituency of Kaduna State in the Federal House of Representatives, National Assembly; who is also the Deputy Chairman, Committee on Healthcare Services, and the sponsor of the bill for the establishment of National Agency on Cancer Control (NACC) said "the burden of cancer is huge and the cost too much, I want to assure the stakeholders here that we in the legislature must do everything by 2017 to ensure that a National Agency for Cancer Control is established to reduce the burden of the disease. I want to also commend Project PINK BLUE for their series of advocacy programmes".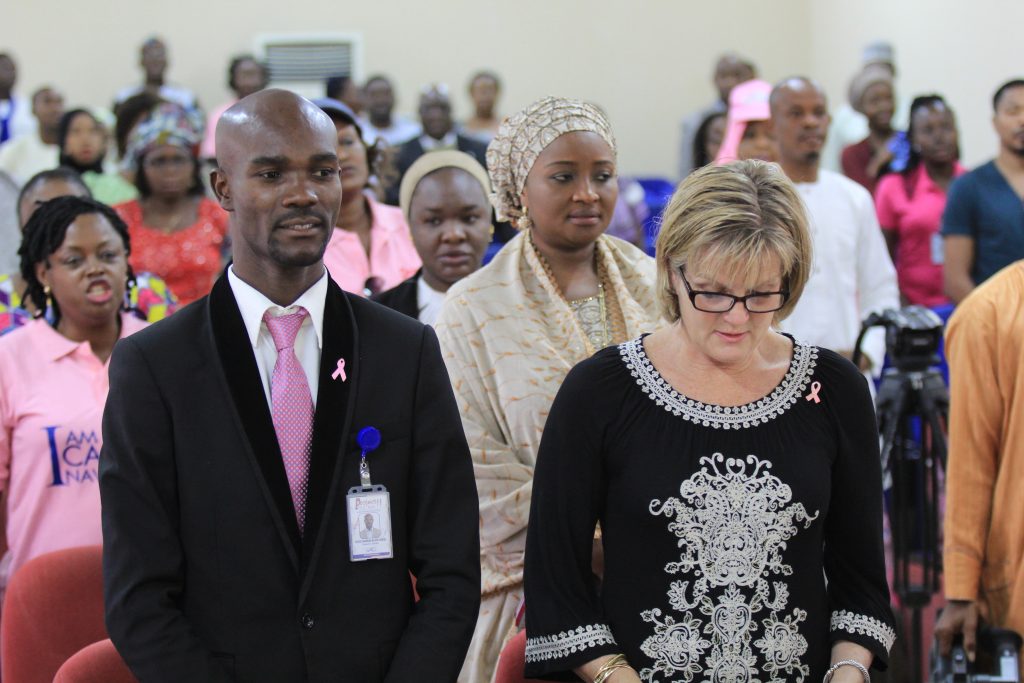 Prof. F.A. Durosinmi-Etti, who was the first Chief Medical Director of National Hospital Abuja asserted "I am delighted this initiative and I strongly believe that it would help us in finding cancer early, thereby save more lives".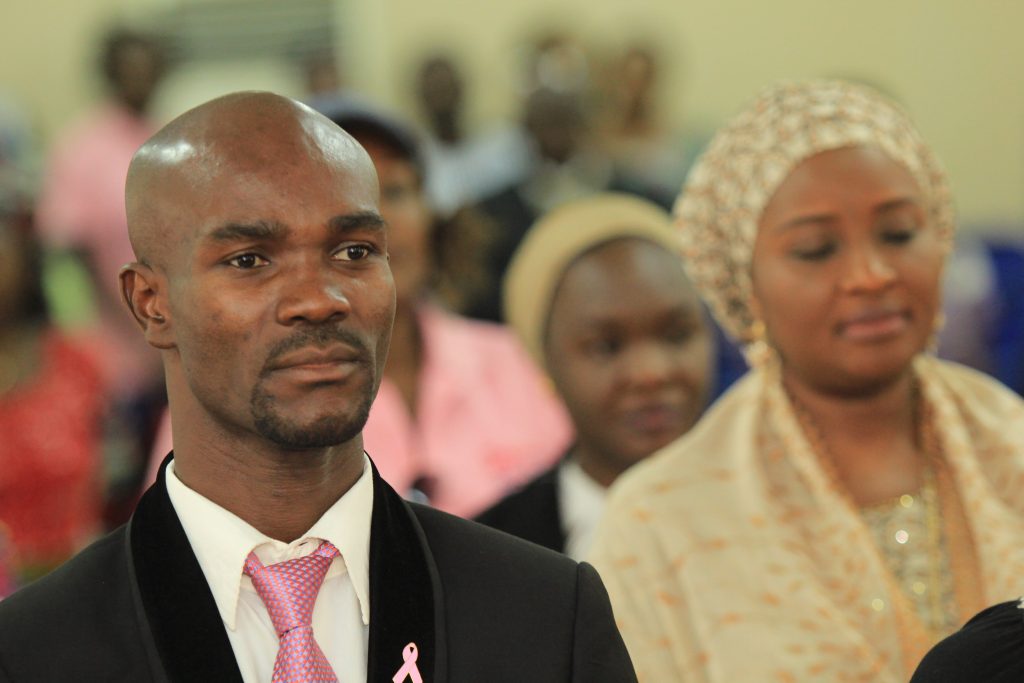 Runcie C.W. Chidebe, executive director of Project PINK BLUE, asserted, "so many cancer patients are not sufficiently knowledgeable of where to get care, what will happen next after their diagnosis, during their treatment, and people to talk to or share their feeling with. We are delighted to have trained these nurses, breast cancer survivors and retired midwives to become Patient Navigators, who would educate, guide and navigate patients through their journey with cancer. We strongly believe that with Patient Navigators, more lives would be saved and improvement on early detection achieved".
Breast Cancer Navigation and Palliative Programme (BCNPP) was launched on World Cancer Day 4th February 2015, and a Strategic Planning Meeting with 26 stakeholders was organized on March 24th, 2016 chaired by National Cancer Control Programme (NCCP) of the Federal Ministry of Health and World Health Organization (WHO). On March 30th 2016 a sensitization forum on navigation and palliative was organized for ninety-nine (99) nurses and retired midwives from the six (6) area councils of Abuja FCT.